---
Magdalena Jakubowska (Manager Design Thinking Facilitator - Art Square Lab)
"Share our expertise in the area of Service Design"
---
---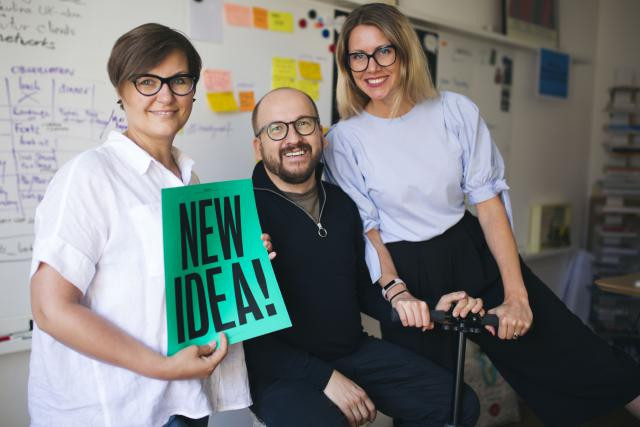 The Paperjam Club welcomes Art Square Lab as a new member. Introduction in three questions.
Could you please, in a few words, describe for us your company's activity? 
"Art Square Lab is a first service design agency in Luxembourg. We combine qualitative research, creativity and technology to design innovative services that are actually used by people. 
We are passionate about creating human customer experiences: thanks to user-centred methods like Design Thinking and co-creation, we connect brands with customers, citizens with cities, users with services. We figure out the unique customer insights because we listen to people during user research, invite them for prototyping and testing. 
Our outstanding facilitation skills allow us to share our creative courage with others, running Design Sprints or long-term consultancy projects. 
Simply: we are busy with understanding human part of your service (digital or physical). 
You have just joined the Paperjam Club. What convinced you to do so?
"Dealing with Service Innovation requires from us to stay around entrepreneurs, get to know their needs, be attentive to the emerging trends or even co-create them! The offer of Paperjam Club allows us to get to know others in person, exchange, offer our input that is more adjusted to real needs of the businesses in Luxembourg. So Paperjam Club is like a barometer of the current climate in Luxembourg!
What in particular are you looking to get from the Club? And what does your organisation have to offer to other Club members?
"In Art Square Lab, we are lifelong learners. As our professional development is an important element of our work, we keep on attending the workshops offered monthly by Paperjam Club. In exchange we will share our expertise in the area of Service Design and Design Thinking as one of the possible workshops to the other members of the Club. 
Besides that, we soak the local news from the monthly magazines provided to our desk (Delano, Archiduc) that help us to understand better the local context, trends and latest developments in various industries.