What is driving interest in ESG among corporate and private funds managers?
MAREN STADLER-TJAN – "We are all aiming to move towards a low-carbon and more sustainable economy. In the past couple of years, the incorporation of ESG factors in the investment management and advisory process has almost doubled. This is because financial market participants, financial advisers and institutional investors have realised that the integration of ESG considerations improves the health of a firm and translates into better long-term performance. It has gone from a nice-to-have to something that all firms, including asset and fund managers, must have if they want to be taken seriously.
LAUREN HARRIS – "I completely agree with Maren. Ten years ago, ESG was seen as a pie-in-the-sky idea; in other words, it was a nice idea but one that was not taken seriously. That has changed dramatically in the last decade. We are seeing strong interest in ESG from all market participants, including general partners. There is a widespread acknowledgement that it is not only possible, but necessary for ESG to be factored in the investment process. Europe, and Luxembourg in particular, has become the standard for corporate ESG and labelling globally.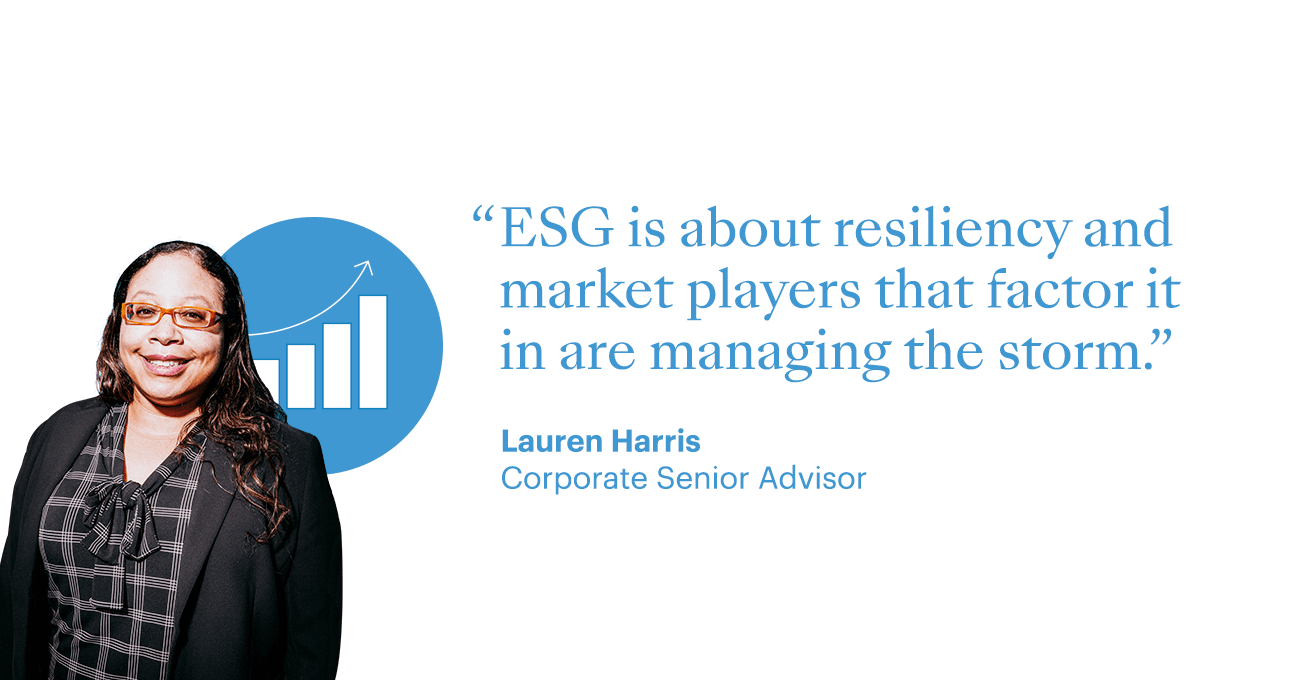 How are ESG priorities changing at the EU level, and what impact will they have on the Luxembourg market?
MS – "The growing interest in sustainable investments has raised issues around compliance and disclosure. In 2018, the European Commission issued an action plan on 'Financing Sustainable Growth' inter alia in an effort to improve transparency around these issues. The action plan entailed ten action points. One is the taxonomy regulation. This will create a classification system or 'taxonomy' that will enable market players to determine what can be considered as sustainable investment. The other important action point is the disclosure regulation. This will help market players better understand how to integrate ESG factors into the investment and advisory process and what they need to disclose in their pre-contractual documentation and periodic reports and their website.
Daniel Ciarrocchi – "Within the context of the European Green Deal investment plan, Luxembourg has been very active. It was the first country to issue a sustainability bond framework. The aim of this framework was to accelerate the flow of capital to the EU's environmental objective. This is a particularly innovative framework because not only does it meet the International Capital Market Association's green, social and sustainability bonds, but it is the first EU country that will comply with the EU green bond principles and the EU taxonomy for green financing.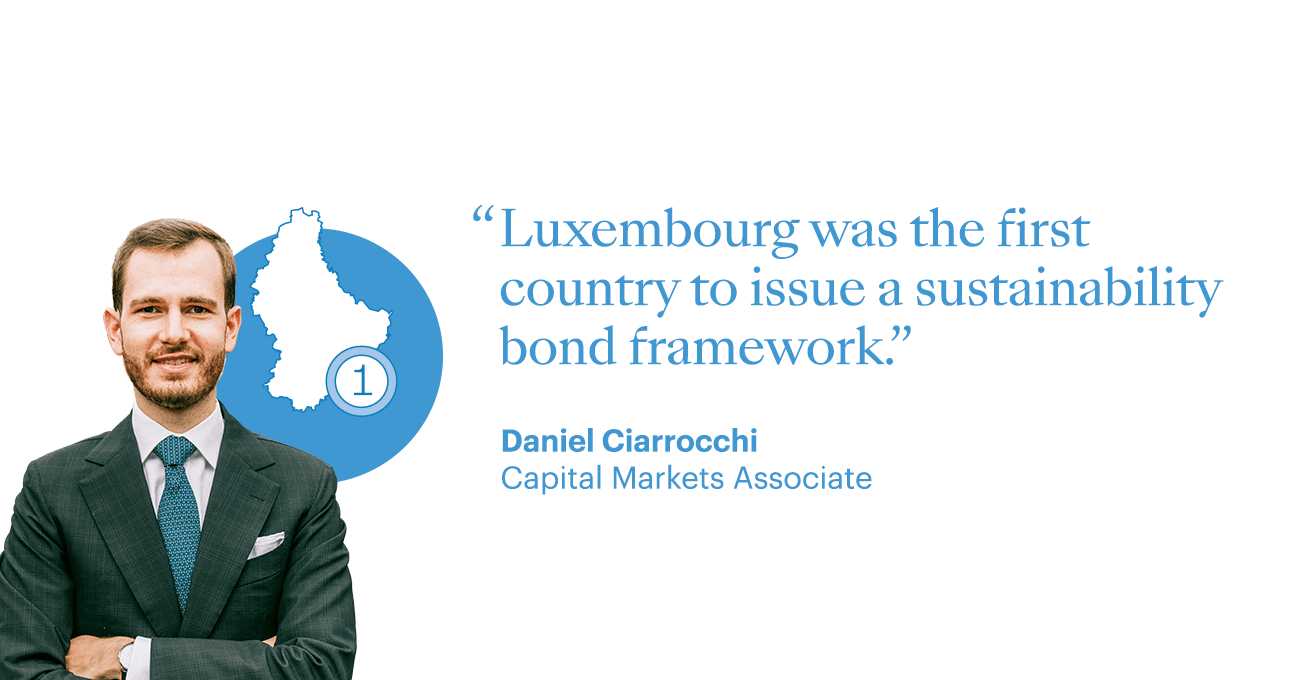 When will Luxembourg need to comply with the new action plan?
MS – "The main text (Level 1) of the new disclosure regulation will come into effect in March 2021. However, the regulatory technical standards (Level 2 RTS) setting-out additional requirements will be delayed as per a recent letter by the European Commission to trade associations. Financial market participants must comply with the taxonomy regulation from 31 December 2021. Many Luxembourg-based players already partially comply with the new rules or are getting ready now. But there needs to be more disclosure in pre-marketing documentation in reference to what fund and asset managers intend to do, and in annual reports as to what they did. The integration of ESG considerations and disclosing this information can turn what is often perceived as a burden into a golden opportunity.
What is Luxembourg's competitive advantage in the ESG space?
MS – "Luxembourg has developed into one of the most important fund centres in the world. A number of things work in its favour. The market regulator and the executive have been quick to implement rules and directives into law. They released the Luxembourg Sustainable Finance Roadmap the same year the Commission launched its roadmap. It also helps that there is a close and mutual working relationship between regulators and the market with open discussions about how rules are implemented and applied. There is a mutual understanding that the fund industry is important to Luxembourg's economy and so Luxembourg offers a legal and regulatory framework being tailor-made to financial market participants and financial advisers.
What impact did Covid-19 have on the ESG market?
LH – "Early in the Covid-19 crisis, there were fears that investors might turn away from ESG. Instead, interest in ESG assets has gained momentum. A big reason for that is the renewed focus on social standards. Before Covid-19 arrived, most people focused on the 'E' in ESG. Now, we see that general partners are taking a good look at their portfolios and how companies approach health and safety, risk management and contingency plans. Ultimately, ESG is about resiliency, and market players that factor in social and governance standards are managing the storm better than others.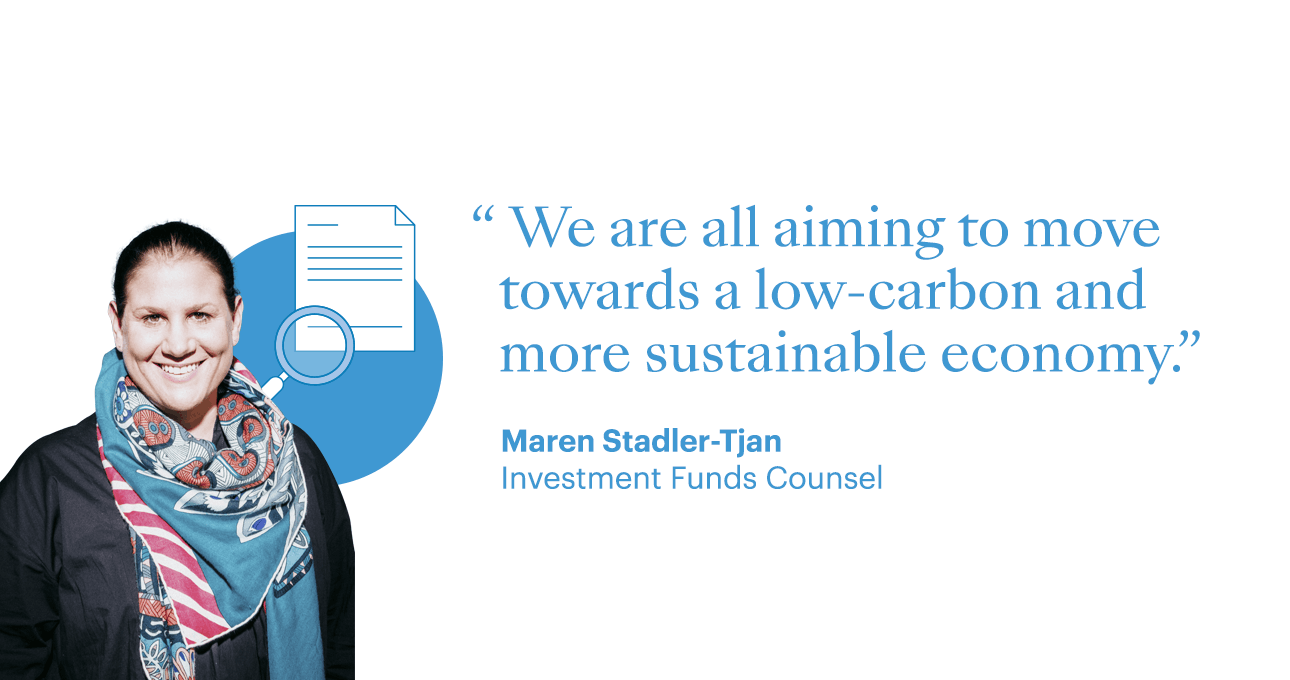 Is the rise of ESG ratings reliable in the long-term future?
LH – "One of the key goals right now is the harmonisation of a true EU taxonomy that will provide clarity on the terminology and ecolabels. It will make investors feel more comfortable when using ratings, not to say they haven't in the past. It will also build a framework so that general partners can assess whether a portfolio of companies adheres to ESG principles. It is now less of a tick-of-the-box exercise and more about engaging with the actors within companies to ensure ESG measures and guidance are in place.
How does Clifford Chance help their clients navigate ESG regulations?
MS – "As a funds' lawyer, you are not necessarily involved in the investment decisions process. So it is important that we understand our clients and work closely with them to ensure they are fulfilling their disclosure requirements. This means understanding if there really is any sustainable impact and how ESG is concerned in the investment management procedures. By strengthening the relationship with our clients, we can make sure that documentation is implemented correctly."
DC – "One of the advantages of an international firm like ours is that our clients benefit from horizontal links between our regional offices, but also vertical links between the different departments. Here in Luxembourg, we can use our local knowledge to help firms list their bonds and funds. That combination of local knowledge and global expertise is highly appreciated by our clients."
Find out more about Clifford Chance's expertise here