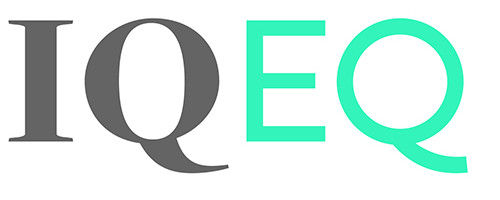 IQ-EQ
412F, route d'Esch L-1471 Luxembourg
Informations principales
412F, route d'Esch L-1471 Luxembourg

+352 47 11 01

Année de création : 1953
Anglais

·

Français

·

Allemand

·

Néerlandais

·

Luxembourgeois

·

Italien

·

Portugais

·

Espagnol

·

Russe

·

Chinois
We are IQ-EQ, a leading investor services group that combines global expertise with an unwavering focus on client service delivery. With a team of 3,400+ people operating across 23 jurisdictions, we support fund managers, global companies, family offices and private clients operating worldwide.
We strongly believe in the power of duality and that valuing both IQ and EQ is essential for our people, our clients and our business.
We recognise that our clients need
a service provider with the scale to navigate complex regulations and requirements across multiple diverse jurisdictions. We have the 'know how' to keep on top of regulatory compliance and the resources to act fast. We use cutting-edge technology
and robust processes to provide the best service. Our in-house training programme constantly develops our teams' knowledge and skills. Whatever our clients want to achieve,
we have the know how to deliver it.
We also know that trust and longevity form the basis of successful partnerships with our clients. Clients like having a single contact they know and who also knows them. We have this 'know you' talent. We assign a dedicated relationship manager to each client who remains their main point of contact throughout their relationship with us. Our people have the ability to anticipate and understand our clients' needs. Whatever our clients want to achieve, we have the know you to make it happen.
Services
Corporate administration services
-> Incorporation support
-> Domiciliation and office solutions
-> Corporate secretarial, administrative management and regulatory compliance
-> Directors
-> Trade support services
-> Employee benefits
-> Shareholder registers
-> Proxy voting
-> Liquidation
Global accounting, consolidation & tax
services
-> Accounting
-> Consolidated accounts establishment as per various international and local standards
-> Tax compliance
Business Center & payroll services
-> Full-service office rental solutions
-> Payroll services
-> Staff resourcing
-> Quality control
Fund administration services
-> Fund implementation
-> Fund domiciliation
-> Operational support to management companies
-> Risk management
-> Fund administration
-> Accounting
-> Reporting
-> Registrar and transfer agent
Depositary, custody & securitization
services
-> Alternative assets depositary
-> Custody - Investment giro services
-> Securitization
-> Claims administration
-> Bonds
Third party AIFM services
-> Portfolio management
-> Risk management
-> Valuation service
-> AIFM reporting
Family office services
-> Family and corporate governance
-> Information consolidation
-> Risk management
-> Wealth planning
-> Private Equity and Real Estate
support
Décideurs
Comité de direction
Conseil d'administration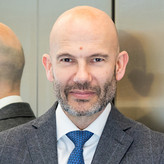 Serge Krancenblum

Chairman
Chiffres clés
| Année | Employés Luxembourg | Monde |
| --- | --- | --- |
| 2020 | 350 | 3.000 |
| 2019 | 350 | 2.450 |
| 2018 | 250 | 850 |
| 2017 | 250 | 300 |
PLAN & ACCÈS
Adresse
412F, route d'Esch L-1471 Luxembourg
Horaires d'ouverture : Monday to Friday, 08:00 to 18:00
Plan
Calculer mon itinéraire