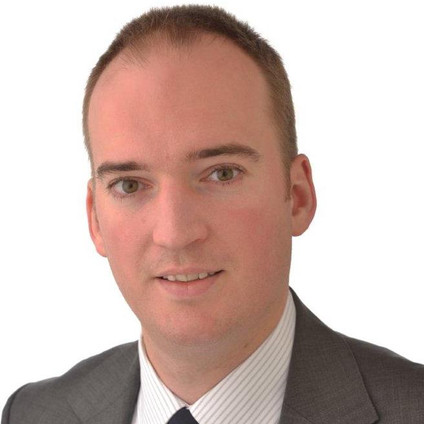 Steven Curfs

Conducting Officer & Member of the Executive Committee
Engelwood Asset Management
Conducting Officer & Member of the Executive Committee
Engelwood Asset Management

Biographie
Né le 07/02/1979

Nationalité Luxembourgeoise

Marié(e)
Conducting Officer & Member of the Executive Committee of a CSSF authorized AIFM in Luxembourg; CSSF and CBI accredited director.
Steven has specialized in setting-up and managing regulated entities such as management companies and service providers for large alternative investment fund groups in Luxembourg, acting as Head of the Legal & Compliance departments and as of recent as Conducting Officer, and has experience in both emerging and established markets,. He is an ILA certified director since 2016 and member of several ALCO & ALFI working groups and has published several articles for the ALCO Bulletin, for which he also acts as an editor.
Steven holds a Master of Laws from Maastricht University and a LL.M. in International Business Law from McGill University, Montréal and is fluent in 8 languages.
Langues parlées
Anglais (Bilingue, ou langue maternelle)
Français (Bilingue, ou langue maternelle)
Néerlandais (Bilingue, ou langue maternelle)
Luxembourgeois (Bilingue, ou langue maternelle)
Allemand (Connaissance complète)
Espagnol (Connaissance complète)
Italien (Connaissance limitée)
Portugais (Débutant)
Russe (Débutant)
Hobbies
Football
Cinéma
Reading
Travelling
Golf
Famille
Running (10k
semi-marathon)
Cycling
Citation
The weak can never forgive. Forgiveness is the attribute of the strong.
Carrière
Expériences professionnelles
Engelwood Asset Management

Conducting Officer & Member of the Executive Committee

avril 2019 à aujourd'hui

Head of Legal & Compliance

juillet 2016 à avril 2019

Head of Legal, Head of Fund Consulting Services

janvier 2015 à juillet 2016

Redline Capital Management

Head of Legal and Compliance

novembre 2013 à décembre 2014

Gazprombank

Head of Legal & Compliance, secretary to the Board of Directors

janvier 2011 à octobre 2013

Andbank

Head of Legal & Compliance

septembre 2010 à janvier 2011

RBC Dexia Investor Services

Manager, Alternative Investment Services

septembre 2008 à août 2010

RBC Dexia Investor Services

Analyst

février 2007 à septembre 2008

Schroeder Investment Management

Funds lawyer

mai 2006 à janvier 2007

Lawyer

novembre 2004 à avril 2006

MAS Fund Services

Head of Legal & Compliance, secretary to the Board

juin 2016 à aujourd'hui
Expertise
Private Equity
Asset Management
Mergers & Acquisitions
Investments
Financial Risk
Corporate Law
Financial Markets
Compliance
SIF
Finance
Networking
Emerging Markets
Hedge Funds
Corporate Governance
Corporate Risk
Multinlingual
Due Diligence
Luxembourg laws & regulations
Corporate Finance
Irish Funds
Fund Distribution
Legal
Luxembourg Funds
Operational and Legal Knowledge
Start-ups
UCITS
Wealth Management
Banking
Mergers
Risk
Multi-Asset strategy
Associations
Associations professionnelles
CNPD

Membre

2014 à aujourd'hui

ILA - Institut Luxembourgeois des Administrateurs

Certified director (since 2016)

2013 à aujourd'hui

ALCO (Association des Compliance Officers)

Member of the GT48 working group

2016 à aujourd'hui
Formations et distinctions
McGill University
LL.M. Comparative Law

2003 - 2004
Maastricht University
Master of Laws

1997 - 2003