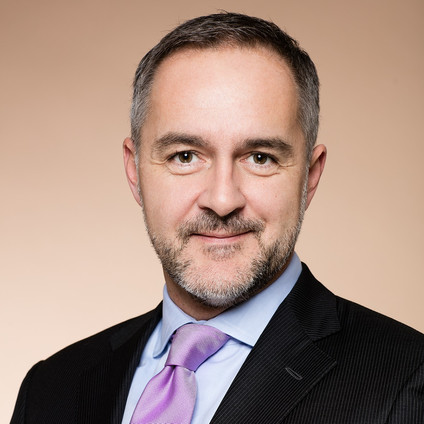 Axel Hörger

Member of the Board
Atlantik-Brücke (Berlin,Germany)
Member of the Board
Atlantik-Brücke (Berlin,Germany)

Biographie
Né le 06/03/1967 à Zürich (Suisse)

Nationalité Allemande

Marié(e)
Axel Hörger has a financial services background that spans over two decades.
Previously, Mr Hörger was CEO at UBS Deutschland AG. In that position, he successfully led the re-engineering of the UBS governance model in Germany, increased operational and front-line efficiency across all business lines, introduced new technology and steered one of the biggest IT and operational projects, positioning the company for sustainable growth.
Prior to his time at UBS, Mr Hörger was Head of Institutional Sales for Goldman Sachs Asset Management in EMEA, leading client acquisition activities and defining market and product strategy across the region.
Langues parlées
Allemand (Bilingue, ou langue maternelle)
Anglais (Connaissance complète)
Carrière
Expériences professionnelles
Atlantik-Brücke (Berlin,Germany)

Member of the Board

janvier 2013 à aujourd'hui

Membre de la direction
CEO

février 2016 à juin 2020

myBlix Software

Membre de la direction
Co-founder

avril 2015 à janvier 2016

UBS Deutschland AG

Membre de la direction
CEO

juin 2010 à mars 2015

Goldman Sachs

Managing Director

janvier 1994 à mars 2010
Associations
Associations professionnelles
ACA (Association des Compagnies d'Assurance)

Member of the Board of Directors

2016 à aujourd'hui
Formations et distinctions
Johann Wolfgang Goethe University Frankfurt am Main