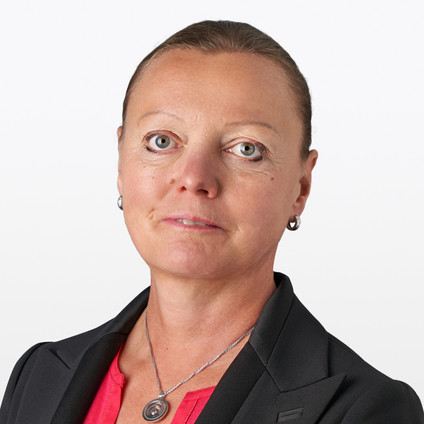 Annemarie Arens

Independent Director
Independent Director
Independent Director
Independent Director

Biographie
Né le 19/10/1963 à Luxembourg (Luxembourg)

Nationalité Luxembourgeoise
Annemarie Arens is a financial services professional with a broad spectrum of international experience. She is a non-executive director, chairperson and consultant to financial services funds and companies. She has worked mainly in Luxembourg carrying international responsibility across Europe. Since 2016, Annemarie Arens has acted as director of Luxembourg management companies and UCITS companies. In past carrier she has managed business strategy and international developments as well as change management.
She was the General Manager of LuxFLAG and acted as the European Head of Sales and Relationship as well as European Head of Client Service Management at RBC Investor Services Bank.
She started her professional career in the Financial Industry in 1985 working for Axa Insurance prior to joining Berenberg Bank in 1991.
Langues parlées
Luxembourgeois (Bilingue ou langue maternelle)
Français (Bilingue ou langue maternelle)
Allemand (Bilingue ou langue maternelle)
Anglais (Bilingue ou langue maternelle)
Espagnol (Connaissance professionnelle)
Carrière
Expériences professionnelles
Independent Director

Independent Director

janvier 2016 à aujourd'hui

Membre de la direction
General Manager

janvier 2014 à janvier 2018

RBC Investor Services Bank SA

Head of Sales

2011 - 2014

RBC Dexia Investor Services Bank

Member of the Executive Committee

2009 - 2013

RBC Dexia Investor Services

Member of the Credit Committee

2009 - 2013

RBC Dexia Investor Services Bank

European Head Client Service Management

2009 - 2011

RBC Dexia Investor Services Bank

Head of Sales and Relationship Management

2005 - 2009

RBC Dexia Investor Services Bank

Head of Sales and Relationship Management

janvier 2005 à janvier 2009

DEXIA Fund Services

Head of Value Added Products and Services

2003 - 2005

DEXIA Fund Services

Head of Value Added Products and Services

2003 - 2005

DEXIA Fund Services

Head of International Development and Business Integration

janvier 2001 à janvier 2003

DEXIA Fund Services

Head of Custody Client desk and Global Head of Custody

1996 - 2001

Berenberg Bank

Relationship Manager, Private Banking

janvier 1991 à janvier 1996

AXA Insurance

Sales and Relationship Manager, Axa Insurance Products

janvier 1985 à janvier 1991
Expertise
Consultant to financial services funds and companies
Business strategy
Change management
Associations
Associations professionnelles