ATOZ Tax Advisers
Aerogolf Center ~ 1b Heienhaff L-1736 Senningerberg
Informations principales
Aerogolf Center ~ 1b Heienhaff L-1736 Senningerberg
BP 2071 L-1020 Luxembourg

+352 26 940-300

Année de création : 2004
Français

·

Anglais

·

Allemand

·

Luxembourgeois
Our Firm:
Founded in 2004, ATOZ is a high-end independent advisory firm based in Luxembourg offering a comprehensive and integrated range of direct and indirect tax solutions as well as corporate implementation, corporate finance, transfer pricing, aviation finance and asset management advisory services to both local and international clients.
Our Team:
ATOZ has a team of carefully selected professionals with extensive experience in serving the local market as well as multinational corporations. Our entire team works together to ensure consistently high standards of client service from beginning to end.
Confirmed experts in their respective fields, our Partners share a common and rigorous approach of researching and understanding the facts before drawing conclusions.
Our Partners lead each engagement with a steadfast commitment to objectivity and the highest professional, legal, regulatory and ethical standards.
Our Experience:
The collective industry expertise of our professionals includes local and global firms in the sectors of Private Equity, Real Estate, Venture Capital, Manufac- turing, HNWI, Technology, Media & Telecommunications, Aviation, Consumer Goods & Services, Energy, Oil & Gas, Financial Services and Insurance.
Our Network:
In 2005, ATOZ was amongst the founding members of Taxand, the global network of high-end tax practices. Taxand provides high quality, integrated tax advice worldwide. Its
tax professionals - more than 550 tax partners and over 2,500 tax advisers in 50 countries - grasp both the fine points of tax and the broader strategic implications, helping you mitigate risk, manage your tax burden and drive the performance of your business.
Services
-> International & corporate tax
-> Indirect tax
-> Corporate implementation
-> Corporate finance
-> Transfer pricing
-> Asset Management Advisory
-> Aviation Finance
ATOZ is one of the most reputable high-end advisory firms in Luxembourg thanks to its high professional, legal, regulatory and ethical standards. With a proven track record, our team of innovative advisers work together to craft tailor-made solutions which are in line with clients' expectations and commercial requirements.
As an independent, conflict-free, un-bureaucratic advisory firm, ATOZ offers clients a tried-and-true way to solve complex tax issues in an ever-changing economic landscape.
Décideurs
Comité de direction
Conseil d'administration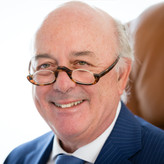 Norbert Becker

Chairman
Chiffres clés
Données financières et économiques
PLAN & ACCÈS
Adresse
Aerogolf Center ~ 1b Heienhaff L-1736 Senningerberg
BP 2071 L-1020 Luxembourg
Plan
Calculer mon itinéraire