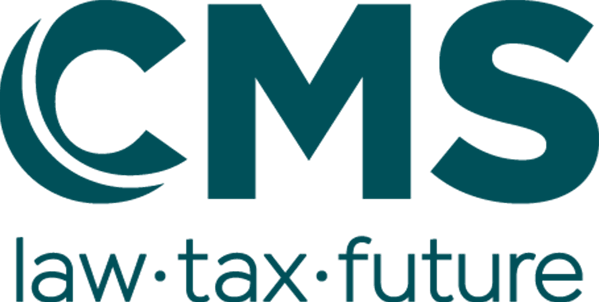 CMS Luxembourg
3, rue Goethe L-1637 Luxembourg
Informations principales
3, rue Goethe L-1637 Luxembourg

+352 26 27 53 53

Année de création : 2011
Français

·

Anglais

·

Allemand

·

Luxembourgeois

·

Italien

·

Portugais

·

Espagnol

·

Russe

·

Roumain

·

Bulgare
Founded in 1999, CMS is an integrated, multi-jurisdictional organisation of law firms that offers full-service legal and tax advice. With more than 70 offices in over 40 countries across the world and more than 5,000 lawyers, CMS has long-standing expertise both in advising in its local jurisdictions and across borders. From major multinationals and mid-caps to enterprising start-ups, CMS provides the technical rigour, strategic excellence and long-term partnership to keep each client ahead in its chosen markets.
CMS Luxembourg, created in 2011, is a full-service business law firm employing more than 60 lawyers and focusing on Corporate/M&A, Banking & Finance, Tax and Investment Funds.
Innovation
Innovation underlies everything that we do at CMS. In a rapidly changing world, all law firms talk about reinventing legal service delivery, embracing technology and having an innovative culture. We focus on making it real for you, now and in the future.
Our mantra - Is this innovation or technology solving a real problem and generating value for our clients and/or our business? We are not interested in novelty or disruption if it doesn't deliver results.
Innovation at CMS means offering new high quality services to clients, new ways of delivering and accessing those services and an evolving business structure and global strategy to deliver on those requirements.
Services
We advise Luxembourg and international groups on legal and tax matters related to specific assignments, complex transactions and day-to-day management. We focus primarily on Banking & Finance, Corporate/M&A, Investment Funds and Tax, but are also a full-service law firm working across commercial, dispute resolution, employment & pensions, insurance, intellectual property and private equity.
Our aim is to provide business-focused and tailor-made solutions to help clients mitigate risk and benefit from innovation, enabling business or organisations to thrive.
Décideurs
Comité de direction
Chiffres clés
| Année | Employés Luxembourg | Monde |
| --- | --- | --- |
| 2021 | 90 | 8.000 |