ILM (CF Consulting) SARL
52, boulevard Marcel Cahen L-1311 Luxembourg
Informations principales
52, boulevard Marcel Cahen L-1311 Luxembourg
Année de création : 2013
Français

·

Anglais

·

Allemand

·

Luxembourgeois

·

Italien

·

Néerlandais
Innovative Lifestyle Management provides bespoke services to private individuals and businesses to streamline moving to, living or investing in Luxembourg. Those services will accelerate integration for newcomers into the local social, cultural and professional environments.
As their single point of contact with service providers, we enable our customers to save valuable time and focus on personal and professional priorities.
Our offering includes property hunting, seeking out just-right real estate investments, supporting the establishment of small businesses, organizing the paperwork, helping them create their social network, finding appealing activities that fit their lifestyle, assisting the trailing partner to adjust, and many other bespoke services.
Services
• Expatriate Integration (social - cultural - professional) • Cross-cultural understanding • Lifestyle services • Real estate services (property hunting - real estate investment) • Administration
Décideurs
Comité de direction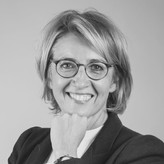 Christine Fornaroli

CEO & Founder
Chiffres clés
Données financières et économiques
| Année | Employés Luxembourg | Monde |
| --- | --- | --- |
| 2017 | 1 | |