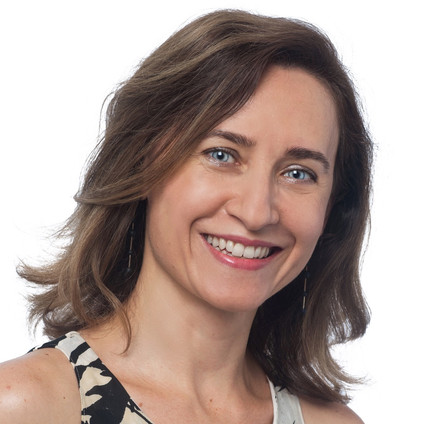 Adela Baho

Conducting Officer, Board Member
Foresight Group Luxembourg
Conducting Officer, Board Member
Foresight Group Luxembourg

Biographie
Né le 20/06/1976 à Tirana (Albanie)

Nationalité Albanaise

Marié(e)
Adela Baho joined Foresight Group in 2020. She successfully led the process to set up Foresight AIFM in Luxembourg and has taken up position of Conducting Officer and AIFM Board Member, responsible for Risk Management and Valuation in infrastructure sector for Continental Europe.
With over 15 years of experience, she evolved from portfolio manager for fixed income funds to senior risk manager and Conducting Officer for Risk Management and Valuation. She has been in charge of developing risk management tools for illiquid assets and launch funds.
Prior to join Foresight Group, Adela worked as investment manager at Quintet Private Bank and senior executive for Credit Suisse's third party AIFM where she established the risk management processes to obtain the license to launch Infrastructure funds and private equity funds.
Langues parlées
Anglais
Français
Italien
Albanais
Hobbies
History
Reading
Alpine Skiing
Dancing
Citation
"When we have unified enough certain knowledge, we will understand who we are and why we are here. " Edward O. Wilson, Consilience (1998)
Carrière
Expériences professionnelles
Foresight Group Luxembourg

Conducting Officer, Board Member

2020 à aujourd'hui

ESCP Business School Paris

Visiting Lecturer, Master in Wealth

2020 à aujourd'hui

Intertrust Fund Management

Conducting Officer, Head of Risk Management

2019 - 2020

Credit Suisse Multiconcept Fund Management

Senior Executive, Head Alternative Assets

2015 - 2019

Aix-Marseille School of Economics

Visiting Lecturer, Master 2

2013 - 2019

FundRock (former SEB Fund Services)

Senior Risk Officer

2013 - 2015

Senior Risk Officer

2011 - 2013

Kredietrust (Quintet Private Bank)

Investment Manager Fixed Income Funds

2007 - 2011

Portfolio Manager

2005 - 2007

University of Geneva

Assistant Professor, Quantitative Portfolio Management

2003 - 2004
Expertise
Investment Management
Macroeconomic Analysis
Risk Management
Credit Risk Management
Private Equity
Infrastructure Assets
Alternative Investment Funds
UCITS Funds
Academic Teaching
Associations
Associations professionnelles
Global Association of Risk Professionals (GARP)

Luxembourg Chapter Director

2020 à aujourd'hui

Association Luxembourgeoise des Fonds d'Investissement (ALFI)

Co-Chair of Sustainability Risk Group

2020 à aujourd'hui
Formations et distinctions
Global Association of Risk Professionals (GARP)
2012 : Certified Financial Risk Manager (FRM)
New York University
2013 : Advanced Risk and Portfolio Management Bootcamp
University of Geneva
M.A. in Monetary and Financial Economics

1998 - 2002
HEC Lausanne
Post-graduate Degree of Science in Economics

2002 - 2003