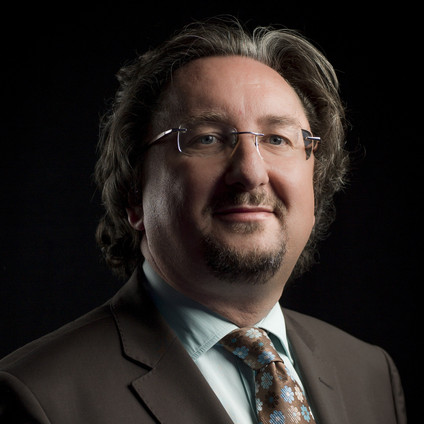 Jean Diederich

Partner
Azzana Consulting
Partner
Azzana Consulting

Biographie
Né le 21/05/1964 à Luxembourg (Luxembourg)

Nationalité Luxembourgeoise

Marié(e)
Active since ever in the digital sector, Jean Diederich started his career at the Bank SMC in Marseille in 1990. In 1991, he joined CECIMA in Aix-en-Provence before launching CGI/Cimad under IBM Global Services Luxembourg in 1995. In 1999 he moved to EDS, then in 2001 he joined ANDERSEN Business Consulting, which stopped in 2002. This brings him to LOGICA as Business Director. In 2008, he joined WAVESTONE (formerly Kurt Salmon) where he was promoted Partner in 2012.
He is very active in the local ICT sector, he is the Chairman of APSI, he is also a Board Member of DIGITALEUROPE and ICTluxembourg.
Today, his priorities are the digitalisation of the financial sector (FinTech), Payments, Open-banking & APIs, Cybersecurity, Cloud computing & Data spaces, digital transformation of administrations (GovTech) & interoperability and DLT/Blockchain.
Langues parlées
Luxembourgeois
Allemand
Anglais
Français
Hobbies
Voyages et découvertes d'autres cultures
Arts
musées et peinture
Musiques et productions musicales
Vins et cigares
Jeux de société et lecture
Citation
L'art de marcher sur l'eau est de savoir où sont les pierres.
Carrière
Expériences professionnelles
Azzana Consulting

Partner

février 2022 à aujourd'hui

Membre du conseil d'administration
Président

janvier 2010 à aujourd'hui

Membre de la direction
Partner

janvier 2012 à décembre 2021

Kurt Salmon (Luxembourg)

Membre de la direction
Associate Partner

janvier 2011 à février 2012

Kurt Salmon (Luxembourg)

Senior Manager Public Sector & FS

juillet 2008 à décembre 2010

Logica / CGI

Membre de la direction
Solutions & Channels Director

2002 - 2008

Andersen Technology Integration Services (Luxembourg)

Independent Economic Counselor

Management and e-Consultant

2001 - 2001

EDS (Luxembourg)

Membre de la direction
Director

1999 - 2001

IBM Global Services IS / CGI / CIMAD (Luxembourg)

Membre de la direction
Director

1995 - 1999

CECIMA (Aix-en-Provence, France)

Information/Business Systems Consultant

1991 - 1995

Société Marseillaise de Crédit (Marseille, France)

Analyste-Programmeur (DSI)

1990 - 1991
Expertise
Management Consulting
Business Strategy
Digital Strategy
Innovation Consulting
Associations
Associations professionnelles
DigitalEurope (Bruxelles)

NTA (National Trade Associate) Luxembourg - Board Member

2018 à aujourd'hui

Chambre de Commerce du Grand-Duché de Luxembourg

Membre élu CLC

2017 à aujourd'hui

ICTLuxembourg

The Digital Alliance - Board Member

Association des Banques et Banquiers Luxembourg (ABBL)

Cybersecurity & Digital Strategy Committees

2008 à aujourd'hui
Associations non professionnelles
Rotary Club Luxembourg

Cercle Munster

Cigar Club Luxembourg

Gin Club Luxembourg
Formations et distinctions
Universities Aix-Marseille II and III (France)
Master: ICT Methodologies Applied to Business Management (M.I.A.G.E)