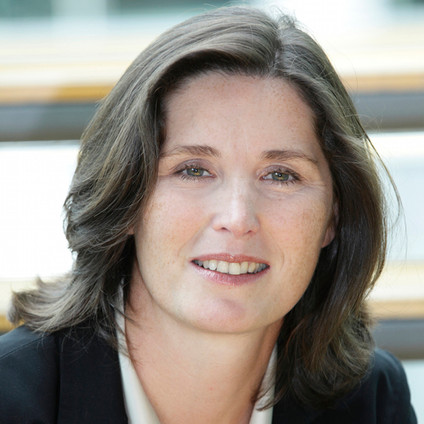 Sophie Mitchell

Lecturer in consolidation
ICN Business School
Lecturer in consolidation
ICN Business School

Biographie
Né le 28/03/1969

Nationalité Française

Marié(e)
Sophie was Deloitte Luxembourg's Operations Leader and responsible for the firm's internal operations, including the move of the firm's 2,300 professionals to Deloitte Luxembourg's new premises in 2019.
Originally from France, Sophie started her career at the Deloitte Paris office in 1991 and joined Deloitte Luxembourg four years later. She became a partner in 2003 and was further appointed to the firm's Executive Committee in 2010.
Sophie led Deloitte Luxembourg's audit practice from 2011 to 2018, when she assumed the role as the firm's Operations Leader.
Sophie is an auditor and a "Réviseur d'Entreprises Agréé" in Luxembourg. She specializes in group audits of listed and non-listed companies, with a particular focus on private equity and real estate entities.
Carrière
Expériences professionnelles
ICN Business School

Lecturer in consolidation

Membre de la direction
Partner, Operations Leader

2010 - 2020
Expertise
Auditing
IFRS
Leadership
External Audit
Due Diligence
Restructuring
Business Strategy
Change Management
GAAP
Business Analysis
Financial Risk
Financial Modeling
Business Valuation
M&A experience
Private Equity
Financial Reporting
Consolidation
Corporate Finance
Assurance
Strategy
Financial Accounting
Financial Services
Mergers & Acquisitions
Business Transformation
Corporate Governance
Internal Controls
Management Consulting
Accounting
Finance
Big 4
Financial Audits
Managerial Finance
IT Audit
Business Process Improvement
Valuation
Risk Management
Associations
Associations professionnelles
Luxembourg Institute of Chartered Accountants (OEC)

Luxembourg Institute of Directors (ILA)
Formations et distinctions
Ecole supérieure de Commerce d'Amiens
Réviseur d'entreprises agréé, Expert comptable

1989 - 1991
Contact
ICN Business School

CS70148 ~ 92/94 rue du Sergent Blandan, F-54003 Nancy Cedex