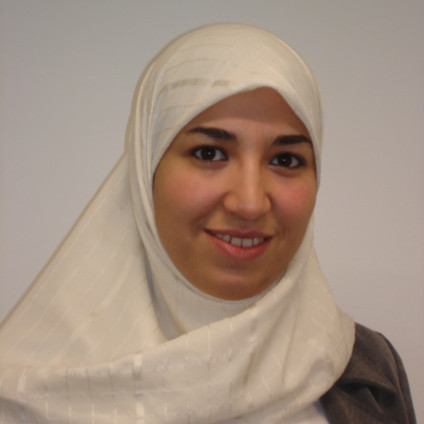 Najia Belbal

Independent Director / Senior Advisor
TheDigitalBoard (Luxembourg)
Independent Director / Senior Advisor
TheDigitalBoard (Luxembourg)

Biographie
Nationalité Française

Marié(e)
Najia Belbal is an Independent Director and Board Advisor, sitting on several boards and running a career as IT Manager in parallel.
Her experience of more than 20 years in ICT provided her with a solid background in complex environments and a basis in the roll-out of challenging IT programs/projects.
Her main fields of expertise are digital transformation or how to cascade strategies into innovative services, cybersecurity and governance from a board perspective and risk management. She is active in several committees linked to IT governance, Cybersecurity, Ethics, and digitalization.
Najia is pursuing an international portfolio career supporting financial institutions and fintech in her domains of expertise.
Driven by the will to deliver outstanding quality and make a positive difference, Najia is finalizing an INSEAD IDP certification.
Carrière
Expériences professionnelles
TheDigitalBoard (Luxembourg)

Independent Director / Senior Advisor

2019 à aujourd'hui

Silver Holdings SA

IT Program Manager

février 2021 à aujourd'hui

Women Cyber Force (Luxembourg)

Co-Founder

septembre 2020 à aujourd'hui

Member Digital Committee

février 2019 à aujourd'hui

Web Marketing Agency (Luxembourg)

Member of Advisory Board

mars 2011 à décembre 2019

Web Marketing Agency (France)

Strategic Advisor

septembre 2008 à mars 2019

Senior Program Manager

juin 2008 à septembre 2020

BP2S (Paris)

Functional Architect - Transfer Agent

décembre 2002 à mai 2008

HSBC (Paris)

Software Engineer/ Technical Architect

octobre 1999 à novembre 2002
Expertise
Project Management
Cybersecurité
Digital Transformation
Strategie
ESG
Fintech
AI
IT Governance