Delano Live - Social event
Thursday 05/19/2022
Le contenu ci-dessous est exclusivement disponible en anglais.
Delano Live: Philip Crowther and  multilingualism
Maison Moderne
Are you bilingual, trilingual... multilingual? Join us to hear from Philip Crowther, a Luxembourg citizen and TV news reporter in Washington, whose videos can get more than 25 million views on his social media posts and became famous on the world's stage thanks to his mastery of 6 languages: French, English, Spanish, German, Portuguese and Luxembourgish. Fun fact, he would learn two more: Catalan and Arabic, and he even made a broadcast in Basque without knowing the language
Multilingualism has become a must have in today's mobile society. New arrivals to the Grand Duchy are always impressed by the capacity of locals to speak several languages. In fact, it should be normal for all of us to speak at least 3 languages and perhaps we should never stop learning new languages for our whole lives.
Come learn from Philip Crowther's experience in this matter at this event.
Programme
18:30 MEET & GREET & BAR SERVICE
19:00 CONVERSATION WITH PHILIP CROWTHER
19:45 NETWORKING & WALKING COCKTAIL
IMPORTANT
Participants are hereby informed that they are likely to appear on photographs taken at the event. These are intended to be published in print and/or digital media published by Maison Moderne.
This event is strictly reserved for Paperjam Club members and will be subject to verification. Think your company is a member? You can take your ticket and invite your colleagues to do so too.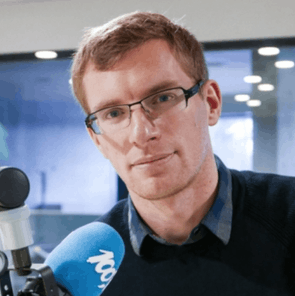 Philip Crowther

International Affiliate Reporter
The Associated Press Global Media Services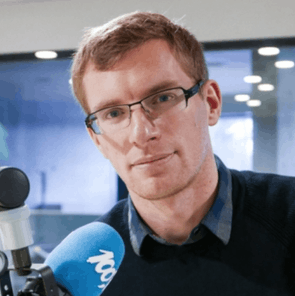 Philip Crowther

International Affiliate Reporter
The Associated Press Global Media Services