Tuesday 05/18/2021
Le contenu ci-dessous est exclusivement disponible en anglais.
Delano Live : Climate change and COVID - what are the impacts on winemaking?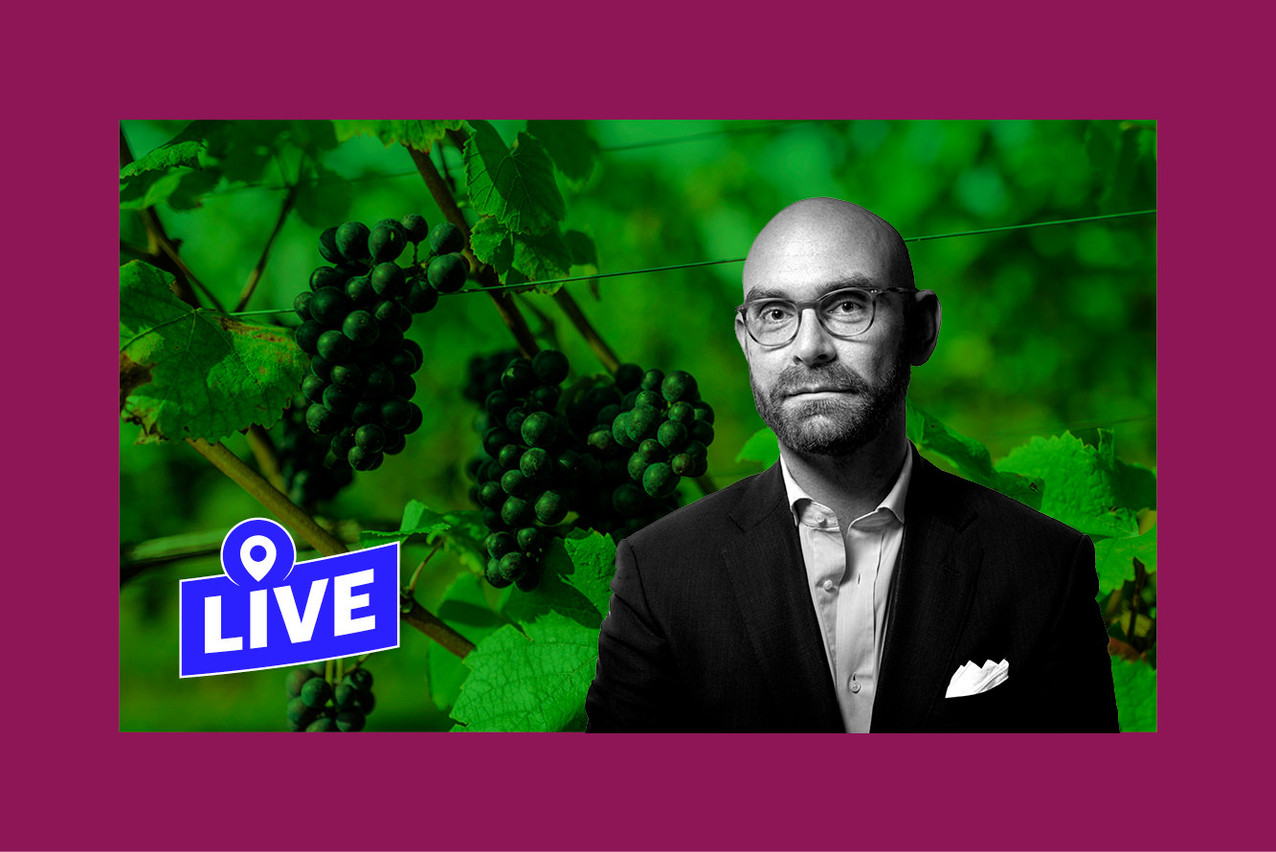 Maison Moderne
For its May event, Delano will be speaking with Antoine Clasen, who has been running Bernard-Massard since 2016 in the fifth generation of the family business.
The maker of wines and crémants, based in Grevenmacher, is celebrating its 100th birthday this year, an occasion to catch up with its general manager to discuss winemaking and how both climate change and the pandemic have impacted the company.
Bernard-Massard produces around 3.1m bottles of crémant per year in addition to around half a million bottles of wine. It exports into more than 20 countries. It is Luxembourg's biggest privately-owned winery and one of the many winemakers nestled in the grand duchy's Moselle region, which cultivates just over 1,250 hectares of vineyards.
IMPORTANT
The capacity for our events is limited due to the health crisis we are currently going through. So, if for any reason unknown to us, you are unable to attend, we invite you to contact us as soon as possible in order to give your place to another member of the Club.
Participants are hereby informed that they are likely to appear on photographs taken at the event. These are intended to be published in print and/or digital media published by Maison Moderne.
This event is strictly reserved for Paperjam Club members and will be subject to verification. Not a member yet? Ask for a discovery voucher by writing to [email protected]
PROGRAMME
18:00 RECEPTION
18:15 GUIDED TOUR
19:00 DELANO INTERVIEW
19:20 TASTING