Wednesday 10/07/2020
Le contenu ci-dessous est exclusivement disponible en anglais.
Delano Live : The housing challenge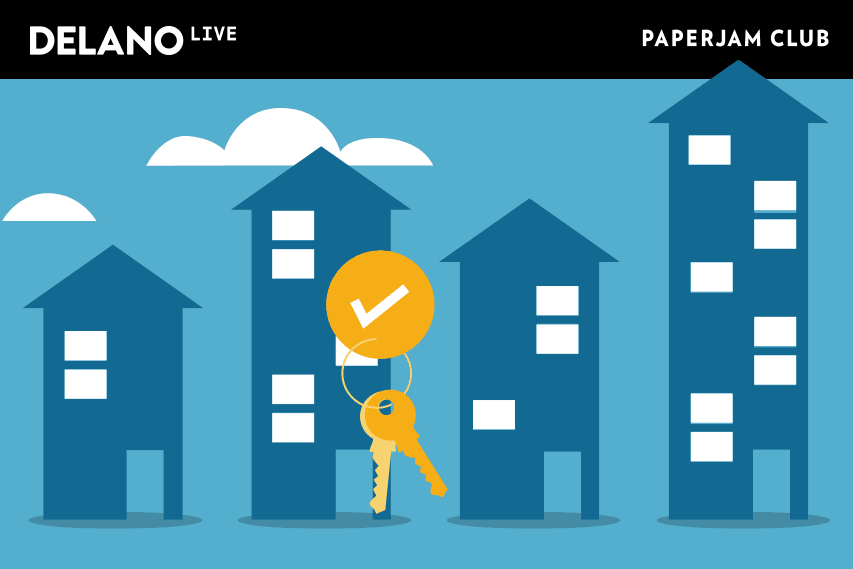 Maison Moderne
Members and expat communities are invited to join the Club and Delano teams and their guests.
For this edition, Delano Live will feature stage interviews to discuss  co-location, living across the border and housing financing.
Delano team will discuss with Julien Licheron about the potential impact of the coronavirus pandemic and economic crisis on Luxembourg's housing market, the government's housing policies, what has changed in the housing market since the Observatoire was created 17 years ago, and an outlook on the Greater Region Observatoire that is being planned.
Guest speaker: Julien Licheron
Julien Licheron is a research associate at the Luxembourg Institute for Socio-Economic Research (LISER), specialising in housing economics. He participates in research at the Observatoire de l'Habitat, which monitors the availability and cost of housing and buildable land in the country.
IMPORTANT
Participants are hereby informed that they are likely to appear on photographs taken at the event. These are intended to be published in print and/or digital media published by Maison Moderne.
This event is strictly reserved for Paperjam Club members and will be subject to verification. Not a member yet? Ask for a discovery voucher by writing to [email protected]
PROGRAMME
18:30 WELCOME & BAR SERVICE
19:00 DELANO INTERVIEWS
20:00 END OF THE BAR SERVICE