Thursday 20.06.2019
LIST TECH DAY: Discover a Smart Tomorrow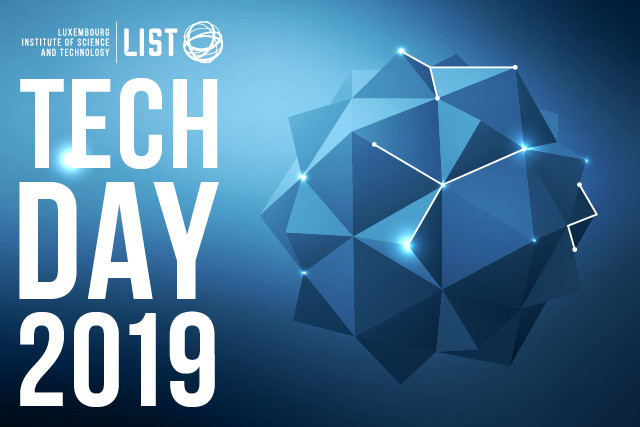 LIST Tech Day LIST
After last year's great success, LIST TECH DAY is back with a bigger event, more new demos, talks and exciting new technologies made in Luxembourg!
The TECH VILLAGE will showcase 20 of the latest LIST prototypes, research demos and high-potential solutions, and will be the opportunity to meet outstanding researchers and developers to discuss breakthrough potential of new technologies in domains such as Smart Industry, Smart Cities, Smart Agriculture, Smart Energy, Smart Governance and more.
In addition, the TECH SUMMIT will bring together renowned speakers and experts from entrepreneurship, industry and governmental institutions, all sharing insights on new trends, innovation roadmaps and the research challenges ahead. Serial entrepreneur and technology guru Peter Hinssen will be opening the TECH SUMMIT with his manifest on "The Day after Tomorrow".
Last but not least, at LIST TECH GALA you will wind down and reconnect following the many impressions and discussions of the day.
All information and registration here : https://www.list.lu/en/event/list-tech-day-2019/