Within SnT's SIGCOM research group, co-head Prof. Symeon Chatzinotas is leading his team in exploring 5G and even 6G communications in space. The team are pioneers of the field, with one of the largest groups in the world focused on researching satellite communications.
The use of 5G in space is a new development, as earlier projects in space would typically develop equipment for their missions based on specialised standards. So why are organisations now choosing to harness non-terrestrial 5G? "The simple reason is economies of scale. Typically, to produce all of this advanced technology independently would be much more expensive. A direct benefit of this is that it enables more entities to get involved in space activities because there's not such high start-up fees," said Prof. Chatzinotas.
Our objective through 5G SPACE is to emulate how you would control instruments and rovers remotely from Earth. This would be a partly autonomous operation and partly controlled remotely.
SIGCOM has access to extensive experimentation facilities at SnT, as well as access to real satellites through their industrial partnership with SES – with whom they've had an ongoing partnership for 12 years. "We also receive significant support from the Luxembourg Space Agency and FNR ," he continued.
The team are part of a revolutionary project that will see them continue their testing of 5G solutions over satellites. "We are a part of the pioneering European Space Agency project that intends to verify and validate an open full-stack 5G transmission over a geostationary satellite – hopefully in the next year. This is not just the first time this has been done in Europe but also worldwide," Prof. Chatzinotas explained.
Real-World Impact
His research group has two flagship projects in the area of 5G space communications. The first, 5G SPACE, will involve collaborating alongside other SnT's research groups to explore two possible scenarios. One involves emulating large constellations of satellites in the lab – this will mimic what companies such as SpaceX or OneWeb are working on right now. "The companies currently putting out satellite constellations are private, vertically integrated entities, so we're not able to access their infrastructure for research. To be able to mimic these in our labs will be a very unique capability that enables cutting-edge research within the 5G Space Communications Lab."
The second part of 5G SPACE concerns lunar communications. A vital component of future space endeavours will involve the extraction of space resources – such as mining the Moon for water and minerals, or the atmosphere of Mars for elements that can be converted into fuel.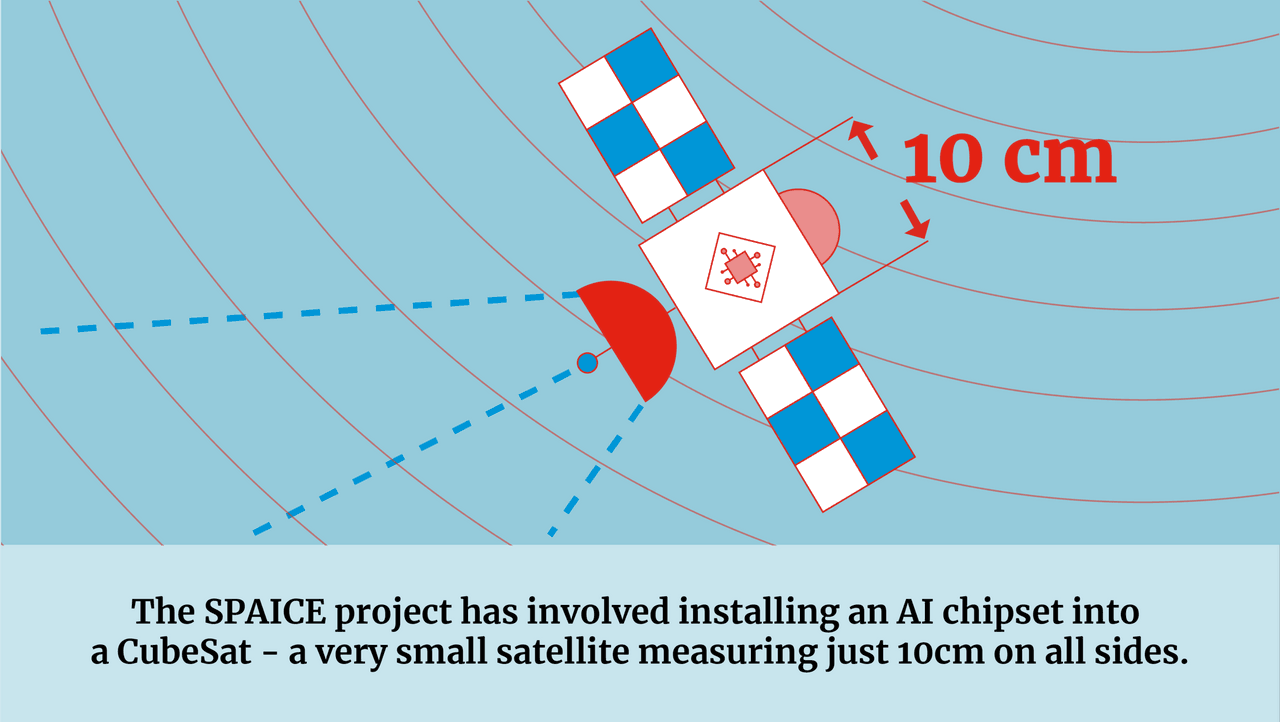 One of their other projects, SPAICE, has involved installing an artificial intelligence chipset into a CubeSat – a very small satellite measuring just 10cm on all sides. These miniature satellites are revolutionising the space industry, as they entail a lower investment so are more accessible to start-ups and smaller companies. Their trade-off is a shorter lifespan – but when technology evolves so quickly, this enables companies to keep their technology relevant. Funded by the European Space Agency (ESA), the project will build a lab-based test bed during the next two years – with the long-term vision to launch one of their satellites into orbit.
Unique Infrastructure
An integral part of SIGCOM is its unique infrastructure, which has enabled the group to collaborate on groundbreaking projects. "The 5G SPACE project is one of our initiatives to integrate all our facilities in the space domain," Prof. Chatzinotas explained. This enables them to align their resources into a single test platform. "We can emulate end-to-end communications from Earth through a CubeSat orbiting the Moon, which can then control a rover inside our LunaLab through haptics," he continued.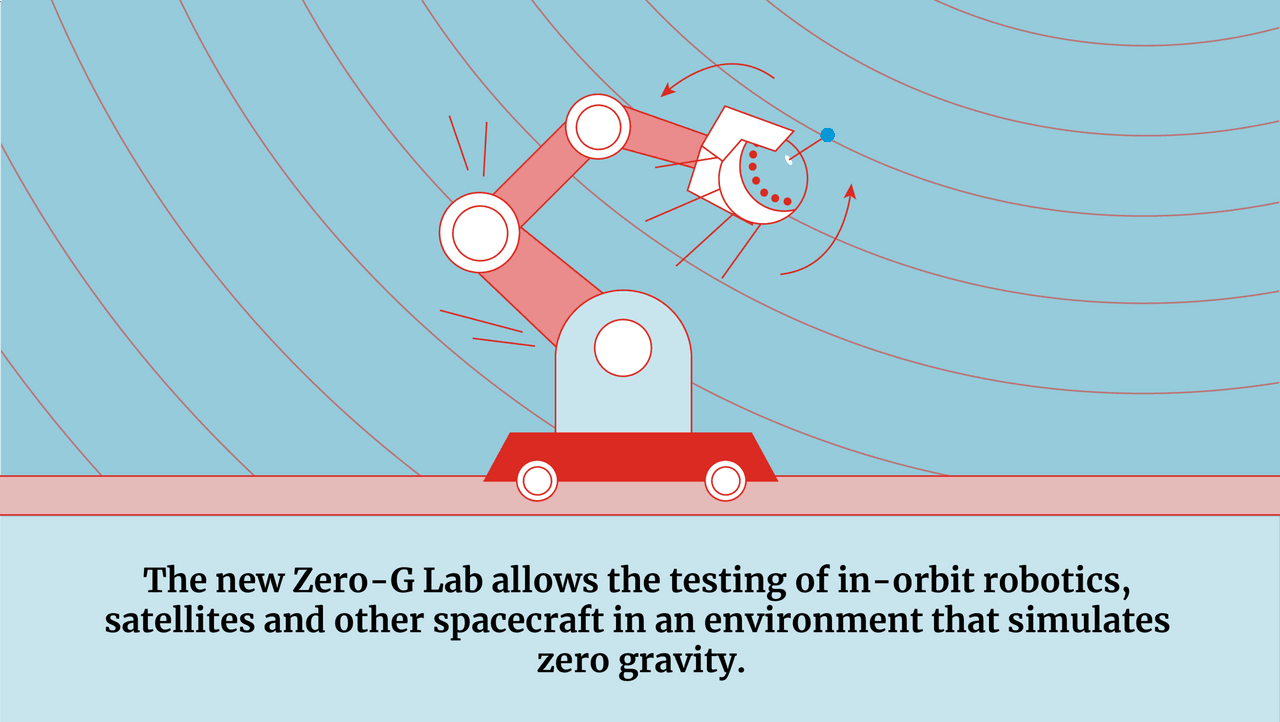 The LunaLab is one of the few facilities in the world that enables real-life simulation of the surface of the Moon. Alongside this facility, their CubeSat Lab is where the miniature satellites prototypes are constructed and tested. Their Concurrent Design Facility is a dedicated environment to link workstations together, so engineers can collaborate with each other – an approach that is being integrated in space agencies such as ESA and NASA. The SatCom Lab allows students to test and validate their algorithms with the real-world constraints of communications platforms. The new Zero-G Lab allows the testing of in-orbit robotics, satellites and other spacecraft in an environment that simulates zero gravity – akin to that which is found in an air hockey table.
"This collection of environments allows us to take on ambitious projects with big impact – capable of helping established companies like SES, as well as start-ups – like our spin-off Databourg . You will only find this range of infrastructure and expertise here at SnT."